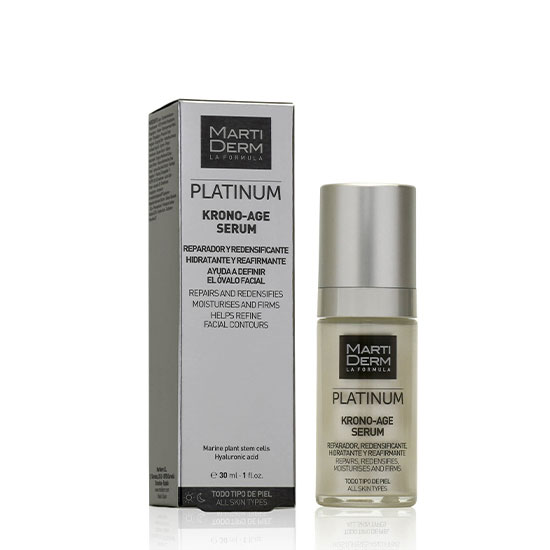 MartiDerm Krono Age Platinum Anti-aging Face Serum 30 ml
MartiDerm
Antiaging Face Serum with Hyaluronic acid
Wrinkle reduction
Firmer skin
More moisturized skin
Reduction in expression lines
Krono-Age Serum contains marine stem cells and hyaluronic acid, which have a regenerating and moisturizing effect.
They prevent flaccidity of the face and neck, restructuring facial contours and restoring youth to the skin.
Put the content onto your hands.
Apply to face, neck and neckline.
Massage in gently until fully absorbed.
Apply morning and/or night.
Marine Stem Cells, Hyaluronic Acid