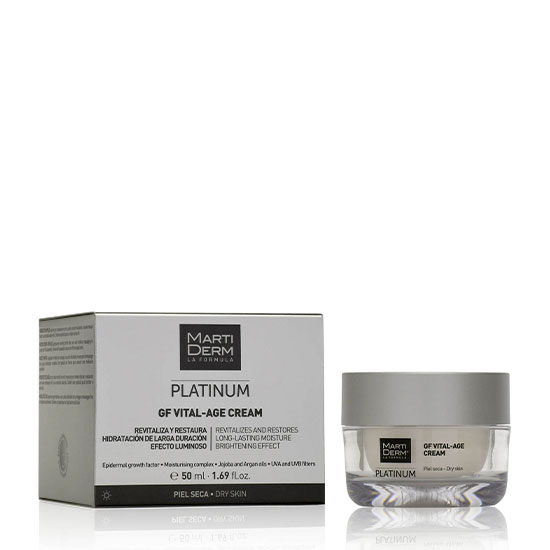 MartiDerm Platinum GF Vital-Age Cream 50 ml
MartiDerm
Anti-aging, Brightening Moisturizer
For all Skin types
For Face and Neck
Deeply nourishes the skin
GF Vital-Age Cream has a brightening effect on dry skin. It improves its texture, moisturizing, repairing, and protection, using epidermal growth factor and moisturizing complex, while jojoba and argan oils deeply nourish the skin.
Scoop up a small amount of cream using the spatula.
Apply daily to the face, neck and neckline.
Massage in gently until fully absorbed.
Jojoba, Argan oils, Essential Fatty Acids