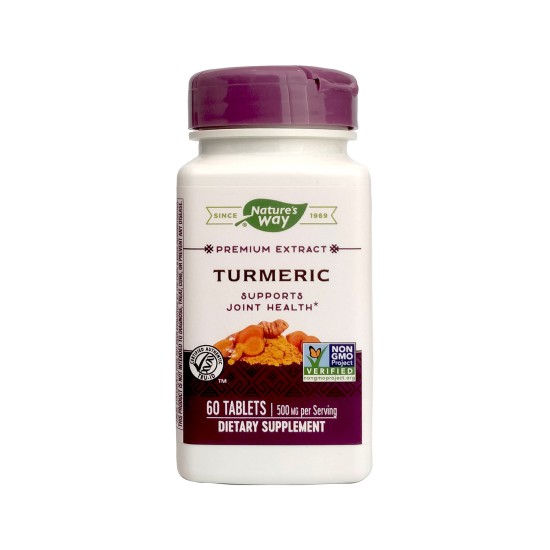 Natures Way Turmeric Extract 500 mg , 60 Tablets
Natures Way
Non-GMO
Supports joint health
Nature's Way standardizes our Turmeric to 95% curcuminoids to ensure you're getting the best the root has to offer. Turmeric has been used in Ayurvedic Culture for thousands of years. The root grows in tropical areas of Southern Asia, most commonly India. Turmeric is related to ginger roots. But is clearly distinguished by its bright orange color. The active constituents in turmeric are called Curcuminoids, which help support joint health.
Take 1 tablet three times daily with food or water.
Turmeric Root & Rhizome Extract Standardized To 95% Curcuminoids (475 Mg).Cellulose, Stearic Acid, Organic Maltodextrin, Silica, Organic Sunflower Lecithin, Organic Palm Olein, Organic Guar Gum.