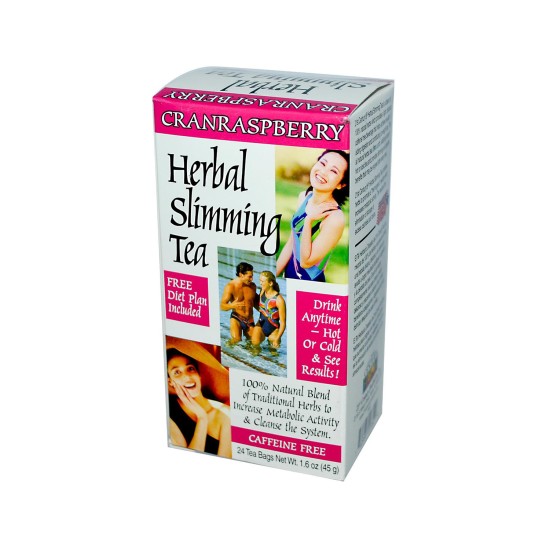 21st Century Slimming Cran Raspberry Tea Bags 24s
21st Century
AED 21.75
AED 29
(VAT inc.)
Weight Loss Activities and cleansing of the system
Delicious to Drink Either Hot or Cold
Free from Sugar, Salt, Yeast or Artificial Flavors. Caffeine Free
21st century Herbal slimming tea is a blend of 100% natural herbs which provides a light, delicious beverage that helps achieve results in aiding digestion and contributing to weight loss. This all natural herbal tea offers a rich satisfying taste in hot or iced tea and provides slimming and digestive benefits that may be enjoyed after every meal The herbs in 21st Century's Herbal Slimming Tea help to support both cleansing and thermogenic activity within the body helping to promote the elimination and storage of excess calories.• Weight Loss Activities and cleansing of the system• Delicious to Drink Either Hot or Cold!• Free from Sugar, Salt, Yeast or Artificial Flavors. Caffeine Free.
Initially, steep one tea bag in a cup of boiling water for 2 minutes. Gradually increase steep time up to 5 minutes as your digestive system adjusts. Drink 15 minutes before or during meals. If desired, dilute with water, add sugar or sweetener to taste.
Senna (Cassia Angustifolia) (Leaf) 1.5 G. Malva Verticillata Leaf, Licorice Root (Glycyrrhiza Glabra), Natural And Artificial Flavors, Eleuthero Root (Eleutherococcus Senticosus), Propylene Glycol.