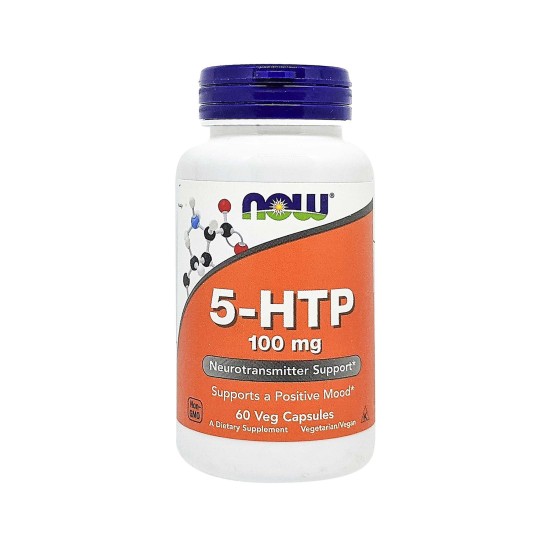 Now Foods 5-HTP 100g 60 Veg Capsules
Now Foods
Halal
Non-GMO
Kosher certified
Free from Wheat, Gluten, Dairy, Egg, Fish, Shellfish, Soy, and Tree nut
Suitable for vegans and vegetarians
5-HTP 100 mg Veg Capsule 5-HTP, the intermediate metabolite between the amino acid L-tryptophan and serotonin, is extracted from the seed of an African plant (Griffonia simplicifolia).• Supports Positive Mood• Neurotransmitter Support• HALAL• Non-GMO• Kosher certified. • Free from Wheat, Gluten, Dairy, Egg, Fish, Shellfish, Soy and Tree nut. • Suitable for vegan and vegetarians.
As a Dietary supplement take 1 capsule daily, preferably on an empty stomach at bedtime.
5-Htp (5-Hydroxytryptophan) (From Griffonia Simplicifolia Extract) (Seed)100Mg, Rice Flour And Hypromellose (Cellulose Capsule).