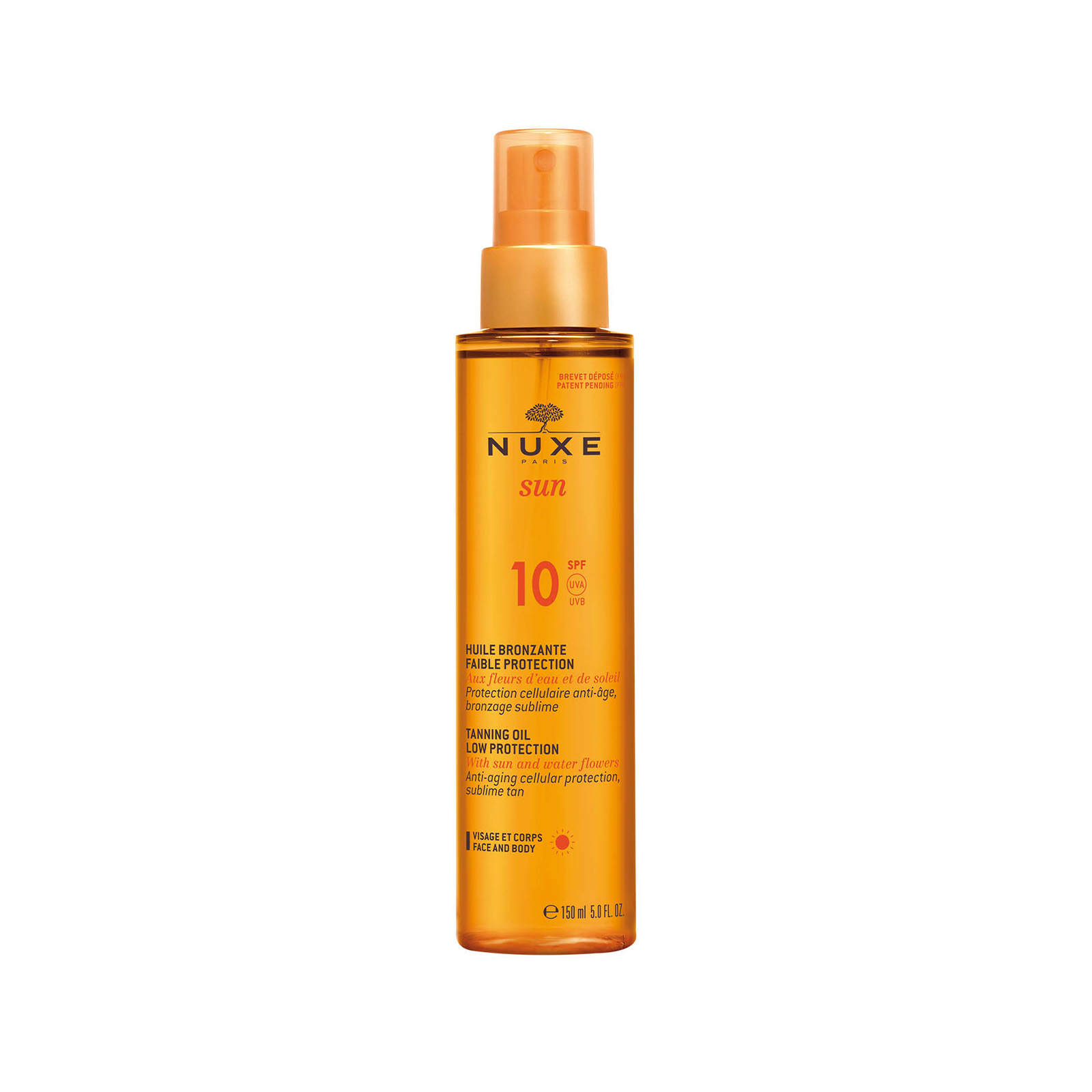 Nuxe Sun Tanning Oil Spf10 Face and Body 150ml
Nuxe
Helps you achieve a sublime tan
Non-greasy feel and alcohol-free formula nourishes skin for a silky-smooth finish
Protects from the appearance of visible signs of sun-induced premature skin aging
This sun oil with Sun and Water Flowers protects from the appearance of visible signs of sun-induced premature skin aging and helps you achieve a sublime tan. Its non-greasy feel and alcohol-free formula nourishes skin for a silky-smooth finish.
Apply product generously before sun exposure. Reapply frequently, particularly after swimming or towelling.If you don't apply enough of the product, the sun protection level will be significantly lower.
Water-Resistant. Photostable. Non-Comedogenic.