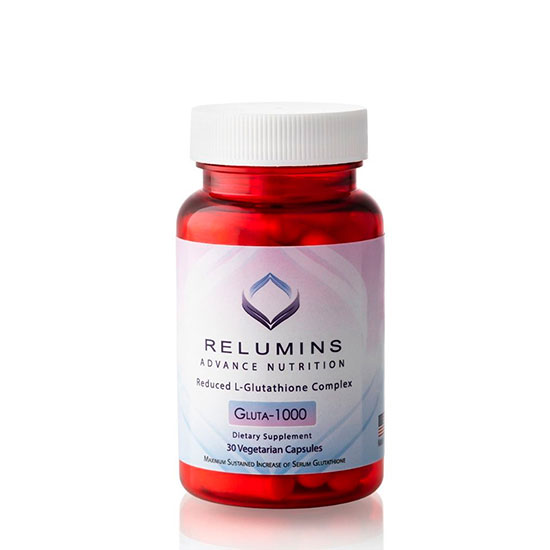 Relumins Gluta 1000 Capsules 30s
Relumins
1000mg Glutathione capsules
Anti oxidant with many health benefits
Relumins Advance Nutrition is proud to present a new oral glutathione formula, Gluta-1000.
Packed with 1000mg of Reduced L-Glutathione, Alpha Lipoic Acid, and Rosehips, this capsule gives a sustained increase in serum glutathione.
This provides a wide range of health benefits.
Raising serum glutathione is the ultimate measure of a glutathione supplement's efficacy because it represents system-wide glutathione levels.
Take 2 capsules per day, 1 in the morning & 1 in the evening.
L-Glutathione Reduced, Alpha Lipoic Acid, Rose Hips