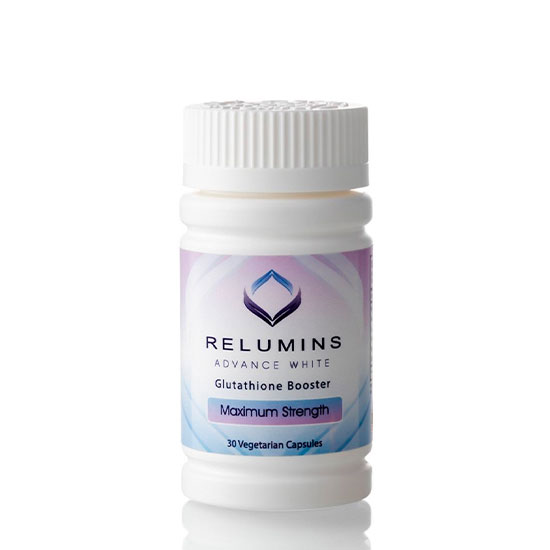 Relumins Glutathione Booster Capsules 30s
Relumins
Achieve smoother, clearer, and whiter skin
Proven to leave your skin feeling softer and healthier
Additional health benefits include reducing oxidative stress
Halal certified and 100% vegetarian-friendly
Achieve smoother, clearer, and whiter skin with the strongest Glutathione Booster currently available.
Relumins Advance White Glutathione Booster capsules have been proven to leave your skin feeling softer and healthier
Additional health benefits including reducing oxidative stress.
These capsules are Halal certified and 100% vegetarian-friendly.
Take 1 capsule per day in the morning.
N-Acetyl-L-Cysteine, Alpha Lipoic Acid, L-Methionine, Vitamin E, Vitamin B2, Selenomethionine, Glutathione