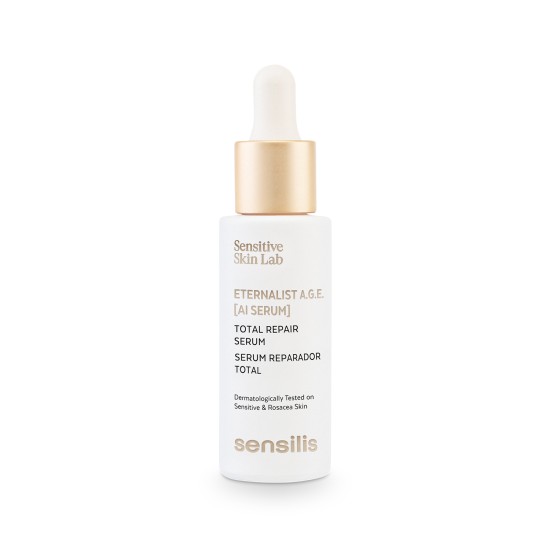 Sensilis Eternalist Anti-Aging Face Serum Repair 30 ml
Sensilis
Total anti-aging restorative serum
Complete anti-glycation treatment
Offers in-depth restoration for signs of aging and deep wrinkles
Total anti-aging restorative serum, a complete anti-glycation treatment that offers in-depth restoration for signs of aging and deep wrinkles, that soothes reactive and sensitive skin.
Apply a few drops of Sensilis Eternalist A.G.E. [Serum AI] Total Repair Serum onto the hands and then distribute it evenly over the face and neck.
Massage it gently in order to improve absorption.
Plant-Tgfβ2 (Plant Transforming Growth Factor Beta-2), Manilkara Extract, Diosmin Natural Antioxidant Flavonoid, Lupinus Albus