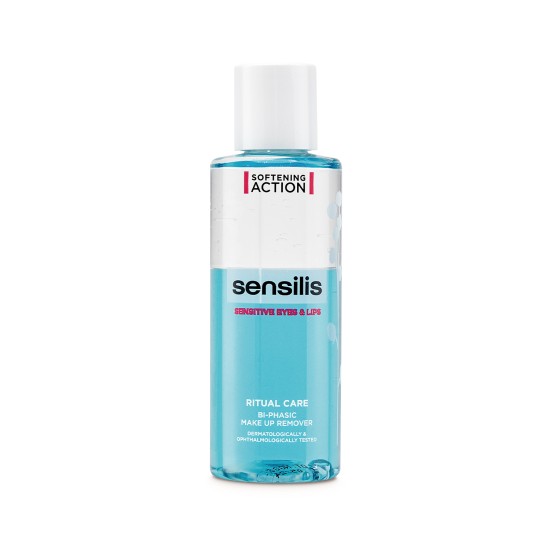 Sensilis Eyes and Lips Makeup Remover 150 ml
Sensilis
AED 73.5
AED 105
(VAT inc.)
Limited Stock!
Biphasic water-oil makeup remover for eyes & lips
Contains highly tolerant & strong emollients
Sensilis Ritual Care Bi-Phasic Eye And Lip Makeup RemoverIt is a two-phase cleanser that removes even waterproof make-up from the eyes and lips. Since it is made with a soothing blend of bamboo and bamboo extracts, this product is ideal for these sensitive areas of the face. It removes waterproof makeup without leaving any residue, thus preparing your skin for the next step of your beauty routine.
1. Always shake before use
2. Soak a cotton ball with the product and place it on the eyelids with the eyes closed and/or on the lips.
3. Perform small circular movements with the cotton on the eyelids and/or lips to dissolve the remains of makeup.
Bamboo extract soothes the skin while providing it with antioxidant benefits. Cotton extract, due to its high content of vitamin E, antioxidants, and omega-3 fatty acids, soothes even the most sensitive and reactive skin