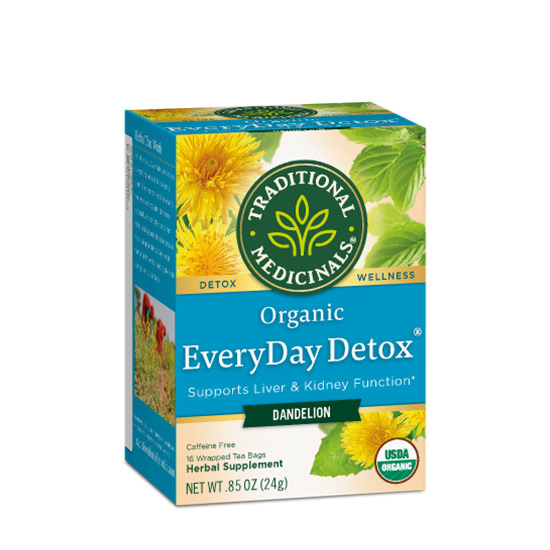 Traditional Medicinals Everyday Detox 16 Teabags
Traditional Medicinals
AED 26.29
AED 37.55
(VAT inc.)
Limited Stock!
Promotes healthy liver function
Organic everyday detox
Caffeine-free
Personality Protective and helpful.Herbal PowerPromotes healthy liver function.*Reason to LoveEvery checkout line magazine seems to have their own version of "the" detox diet. Our tea isn't a fad, it's based in Traditional Chinese Medicine. We've formulated this blend to work in harmony with your body's natural detoxification process, instead of shocking it with overly active plants or an intense cleanse. Schisandra berry is one of the main ingredients and is unique in that it has all five tastes. In combination with chicory root, dandelion root and lycium fruit (a.k.a. goji), this blend helps to stimulate your liver's natural process of detoxification,* giving your liver the love it deserves.TasteA complex blend of all five tastes: sweet, sour, bitter, pungent and salty.