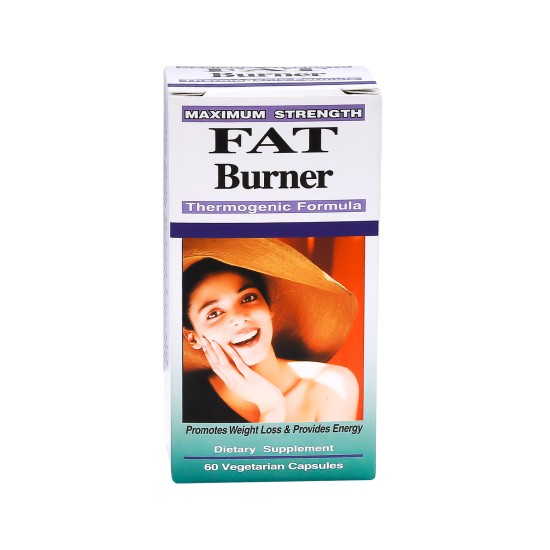 21st Century Fat Burner 60 Vegetarian Capsules
21st Century
AED 63.75
AED 85
(VAT inc.)
Thermogenic Formula
Promotes weight loss
Provides Energy
Free from Added Sugar, Salt, Yeast, Artificial Flavors, Colours or Preservatives
Unconditionally guaranteed for purity, freshness
This Thermogenic formula increases your metabolic rate enhancing your diet and energy. So lose weight and feel great with 21st century Fat Burner. Maximum Strength Fat Burners contain Methionine, Choline, Inositol and Betaine HCL. These are lipotropic fat burners whose function is to prevent excess accumulation of fat in the liver. It also contain many weight loss and appetite reducing ingredients all in one capsule. This is an easy and safe way to help you to lose weight. But remember that you still have to stay away from oily or fried foods and get started with an exercise program like walking for 30 minutes daily. And stay away from sweet foods.• Thermogenic Formula • Promotes weight loss • Provides Energy • Free from Added Sugar, Salt, Yeast, Artificial Flavors, Colours or Preservatives. • Unconditionally guaranteed for purity, freshness.
As a dietary supplement for adults, take two (2) vegetarian capsules in the morning and two (2) vegetarian capsules in the afternoon. If your weight is less than 150 pounds (kg), begin use with one vegetarian capsule two times daily for the first week. Do not exceed four (4) vegetarian capsules daily.
L-Carnitine, Chromium Picolinate, Vitamin B6 (Pyridoxine), Choline Bitartrate, Di-Methionine, Betaine Hcl, Cayenne, Citrus Aurantium, Psyllium Husk.