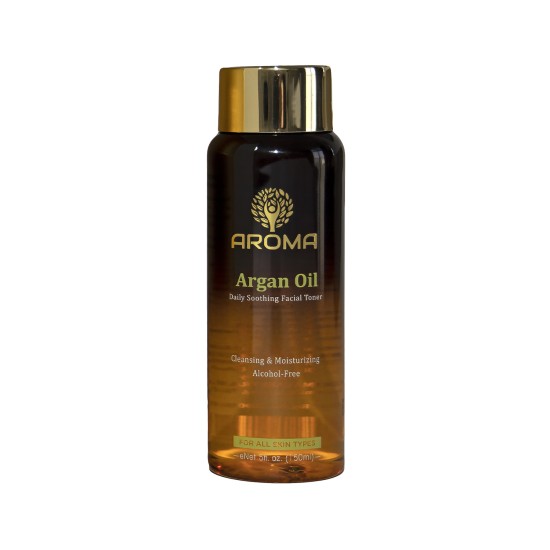 Aroma Argan Oil Daily Soothing Facial Toner 150ml
Aroma
Performs a moistening, toning, and astringent action
Makes your skin brighter, softer, and more supple
This skin toner performs a moistening, toning, and astringent action, which makes your skin brighter, softer, and more supple.
Add a few drops of Aroma Argan Oil toner on the skin where needed.
Water, Argan Oil, Aloe Barbadensis Leaf Juice, Algae Extract, Panthenol, Witch Hazel Extract, Licorice Root Extract, Kelp Extract, Annatto Pulp Extract, Calendula Officinalis Flower Extract, Chamomilla Recutita Flower Oil. Grapefruit Seed Extract, Lavender Oil, Retinyl Palmitate, Oleth-20, Cellulose Gum, Pentetic Acid, Zinc Sulfate, Acetamide Mea, Glycerin, Sodium Hyaluronate, Ascorbic Acid, Lactic Acid, Potassium Sorbate, Phenoxyethanol.