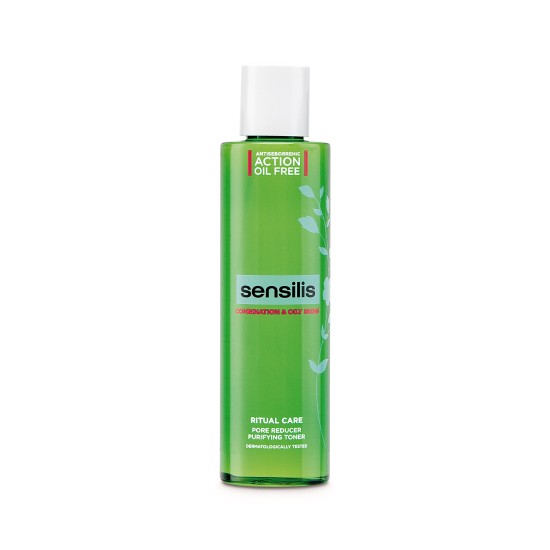 Sensilis Purifying Lotion 200ml
Sensilis
Normalizing Face Toner for Oily to Combination Skin
Removes Excess Oil and Tighten Pores size
Enriched with Zinc and Panthenol
After using the purifying cleansing gel, use this toner for mixed and greasy skin types to normalize the secretion of oils and regulate the size of the pores without producing any side effects.
1. Clean the face beforehand.
2. Soak a cotton ball and gently sweep it across the face.
3. Your skin is ready to continue with your usual treatment
Zincidone (Zinc Pca), D-Panthenol, Provitamin Of B