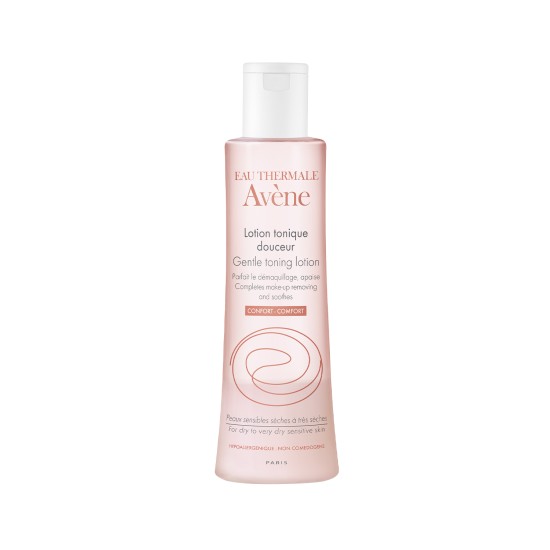 Avene Gentle Toner Lotion 200ml
Avene
Suitable for dry/dehydrated sensitive skin
Smooth texture
Removes skin residue
Alcohol, fragrance, parabens, and preservatives free
Avene Gentle Toning Lotion is a tonic lotion, especially suitable for dry and/or dehydrated sensitive skin. With a smooth texture, it removes skin residue, releasing the pores from all deposited impurities, prevents dehydration, and protects the skin. Avene Gentle Toning Lotion contains in its formulation paracrine, for a durably protected and comfortable skin. It also benefits from all the properties of Avene Thermal Water, highly mineralized. No preservatives. No parabens. No perfume. No alcohol.
Shake bottle well before use. Apply Avène Gentle Toning Lotion with a soft cotton pad after thoroughly cleansing the face.
Do not rinse.
Main Ingredients: Natural Silicates Form A Protective Film Over The Skin, Shielding It From External Aggressions; AvèNe Thermal Spring Water Has A Unique, Rich, And Stable Composition, Which Makes It Particularly Suitable To Soothe, Soften And Calm Fragile And/Or Sensitive Skin.