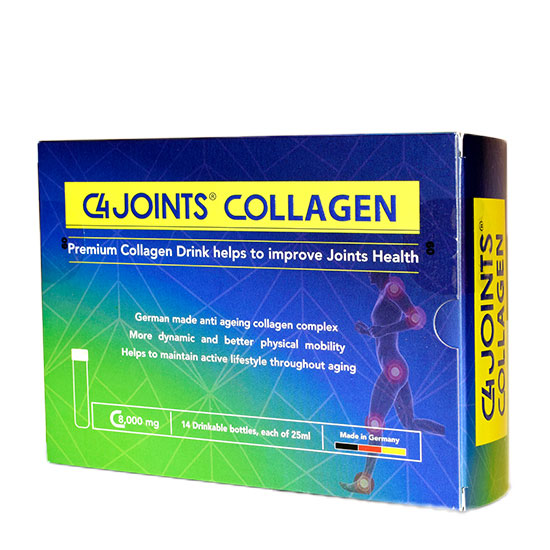 C4 Joints Drinkable Collagen 8,000mg
C4 Collagen
Helps to improve joint health
Helps to have better physical mobility
Helps to maintain an active lifestyle throughout aging
C4 Joints Drinkable Collagen 8,000mg is a german made premium hydrolyzed drinkable collagen for joints. It helps improve joint health, helps in having better physical mobility, and helps maintain an active lifestyle throughout aging.
One bottle daily before breakfast
Hyaluronic Acid, Vitamin C, Glucosamine, Chondroitin, Msm, And Other Joints Care Ingredients.