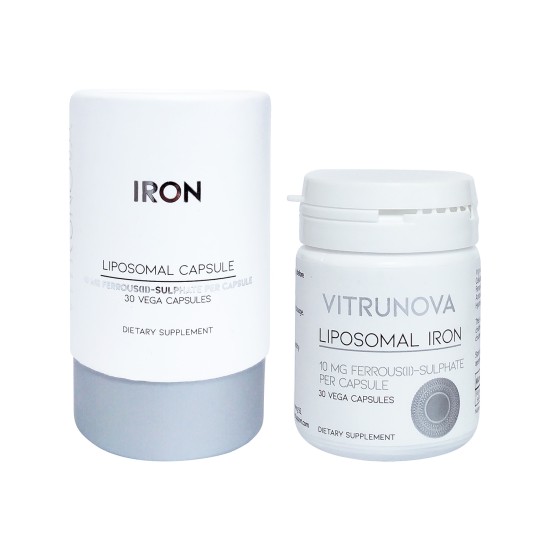 CureSupport Vitrunova Iron Liposomal Capsule 30 Vegan Capsules
CureSupport
Treats iron deficiency anemia
Best Absorption for Fastest Results
VITRUNOVA is a brand owned by CureSupport and has its own line of liposomal capsule products. All the liposomal capsules are made with Aktin Technology and are tested to be the best in bioavailability. Ferrous sulfate is a type of iron. In your body, iron becomes a part of your hemoglobin and myoglobin. Hemoglobin carries oxygen through your blood to tissues and organs. Myoglobin helps your muscle cells store oxygen. Ferrous sulfate is used to treat iron deficiency anemia.
1 capsule a day, before dinner with a glass of water unless otherwise advised by a healthcare professional.
Do not exceed the recommended daily dosage.
Contains 10mg Iron as Ferrous(II)-sulfate per capsule. Bulking Agent: Maltodextrin; Cellulose; Emulsifier: Soy Lecithin; Ferrous(Ii)-Sulphate; Stabiliser: Silica; Antioxidant: Ascorbic Acid; Capsule: Hydroxypropylmethylcellulose (HPMC)