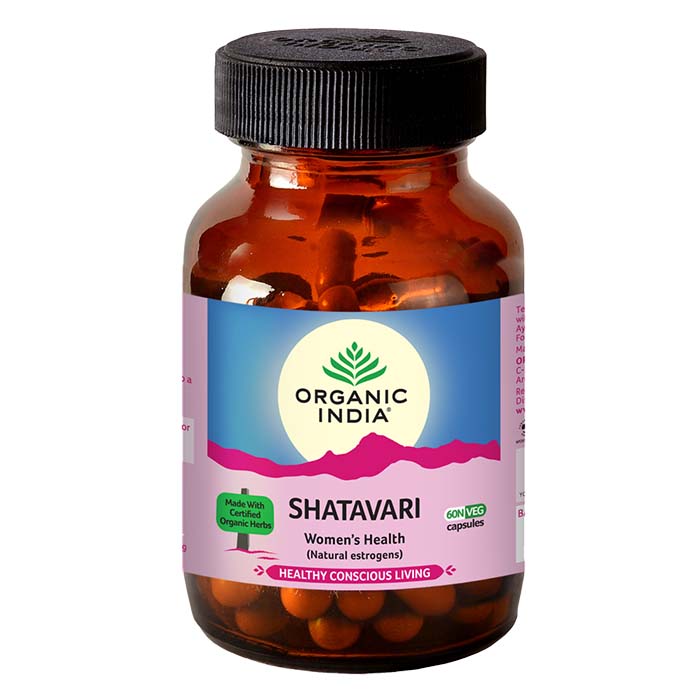 Organic India Shatavari Hormonal Balance 90 Capsules
Organic India
AED 58.07
AED 82.95
(VAT inc.)
Limited Stock!
Supports well-being through all phases of a women's life cycle (menopausal symptoms)
Provides natural and organic plant-based estrogens that support women's health.
Supports women's health needs from adolescence throughout her life.
Shatavari (Asparagus Racemosus) Is An Ayurvedic Herbal Supplement For Women That Supports And Promotes Healthy Hormonal And Reproductive Functions. The Herb Can Also Help Relieve Stress, Fight Oxidative Stress, Maintain Healthy Blood Sugar Metabolism And Support A Healthy Inflammatory Response, For All Around Women'S Wellness And Vitality. Shatavari Has Also Been Used For Men In Combination With Adaptogenic Ashwagandha For All Around Hormonal Support And Balance.
1-2 capsules with food & water twice daily for at least 3 months or as directed by your health care provider. Safe for long term use.
Organic Shatavari Root, Organic Vegetable Pullulan Capsules