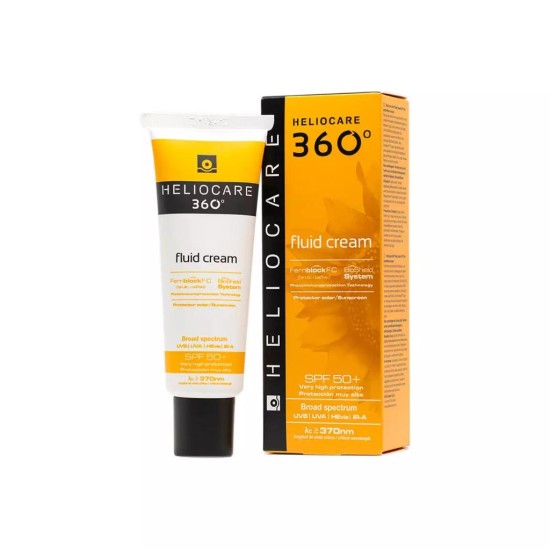 Heliocare 360 Sunscreen Spf50 Fluid Cream 50ml
Heliocare
Helps to even the skin tone
Perfect for dry skin or more mature skin
Light cream with an advanced hydration system
Leaves skin soft and hydrated with a dewy finish
A light cream with an advanced hydration system that leaves skin soft and hydrated with a dewy finish. The subtle natural color of the product, although not a tint, also helps to even the skin tone. It's perfect for dry skin or more mature skin – it's also a great option to switch to in the winter months when skin can be more parched. Heliocare 360ᴼ Fluid Cream SPF50+ is an ultra-smooth, rapidly absorbed cream suitable for all skin types. It is non­‐comedogenic, paraben-free, dermatologically tested. Ideal for daily morning use.
Apply 30 minutes before sun exposure.
Renew every 2 hours.
Fernblock Fc (Fernblock Enriched With Ferulic And Caffeic Acids), Bioshield System, Green Tea, Vitamins C And E, Roxisomes.