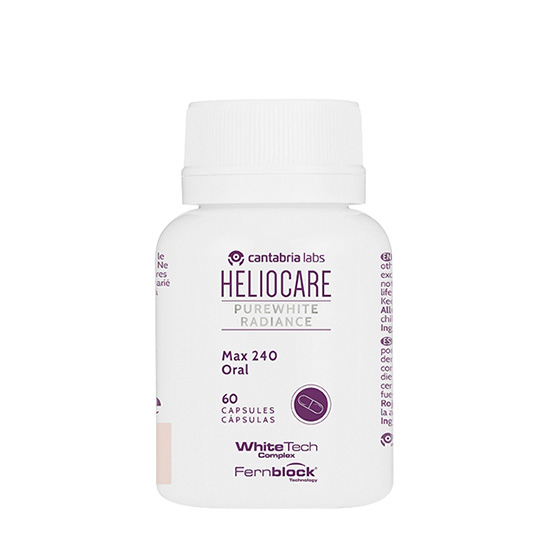 Heliocare Oral Pure White Radiance 60 Capsules
Heliocare
Unifies skin tone
Provides luminosity
Reduces hyperpigmentation
For all skin types, especially suitable for those looking for protection, brightening, and antiaging properties.
As a coadjutant in topical depigmentation treatments, antiaging and brightening procedures.
Capsules with a combination of natural active ingredients that work in synergy to help prevent irregularities in skin pigmentation and help protect it from damage due to free radicals caused by physiological aging and environmental aggressions, such as sun exposure.
It unifies skin tone and reduces hyperpigmentation.
Provides luminosity.
Take two capsules per day or as per doctor advise
240/120 Mg Fernblock, 100 Mg Pomegranate Extract, 100 Mg Cystine, 40 Mg Vitamin C (Ascorbic Acid), 8 Mg Niacinamide (Vit B3)