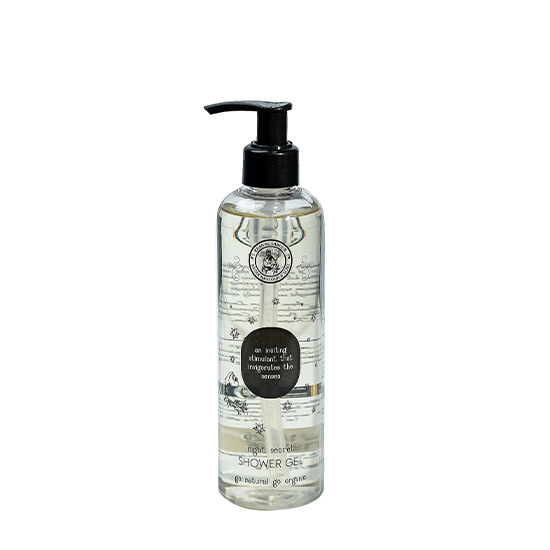 Khan Al Saboun Night Secret Shower Gel 250ml
Khan Al Saboun
One of the best warming, stimulating, rich and sensual shower gels
Quickly sinks into a fragrance that can only be described as fragile and feminine
Gently absorbed by the body into the pores leaving it beautifully scented and moisturized
It is one of the best warming, stimulating, rich and sensual shower gels. Night secret is an organic, 100% plant-based shower gel known as an inciting stimulant; it invigorates the senses and guarantees to kill the routine and leave you with an unexpected showering experience. This secret fruity composition is initially sweet on the nose, but it quickly sinks into a fragrance that can only be described as fragile and feminine. It's definitely a nice smelling fragrance for the modern youth. It is gently absorbed by the body into the pores leaving it beautifully scented and moisturized. It is best followed by its body oil to guarantee a long-lasting scent.
Usage: apply a small quantity on the luffa or hand during shower and add a few drops of water, gently rub your body for 2 minutes then let the skin absorb the scent and wash it again with water.Warning: keep away from heat.
Ingredients: Distilled Herbal Water, Coconut Extract, Vegetarian Glycerin, Salt, Fruit Essential Oil.