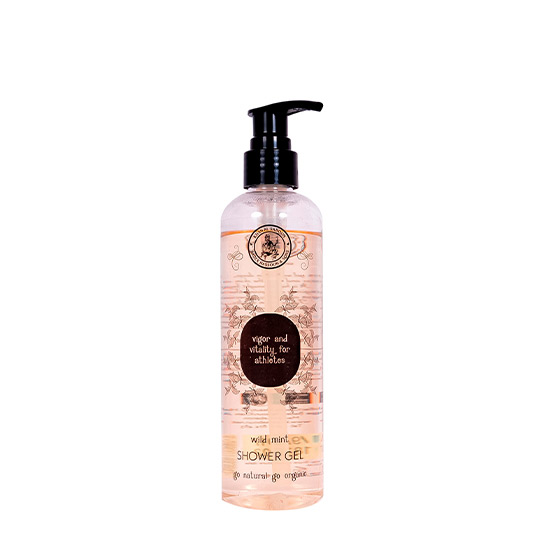 Khan Al Saboun Wild Mint Shower Gel 250ml
Khan Al Saboun
Organic, 100% plant-based shower gel
Works skin deep, cleanses, fights pigmentation, dryness and keeps the skin clear and refreshed
This organic, 100% plant-based shower gel works skin deep, cleanses, fights pigmentation, dryness and keeps the skin clear and refreshed. When used, it gives a sense of freshness, an endless feeling of energy and turns your bath into the most exciting experience you will ever live at every use. It is also highly-sought by athletes for its energizing effect giving the body a sense of vigor and vitality, especially after workouts. The bewitching fragrance of wild mint excites and rejuvenates the senses. For optimum results, always follow with body oil to allow the freshness sink into your body and soul.
Usage: apply a small quantity on the luffa or hand during shower and add a few drops of water, gently rub your body for 2 minutes then let the skin absorb the scent and wash it again with water.Warning: keep away from heat.
Ingredients: Distilled Herbal Water, Coconut Extract, Vegetarian Glycerin, Salt, Wild Mint Essential Oil.