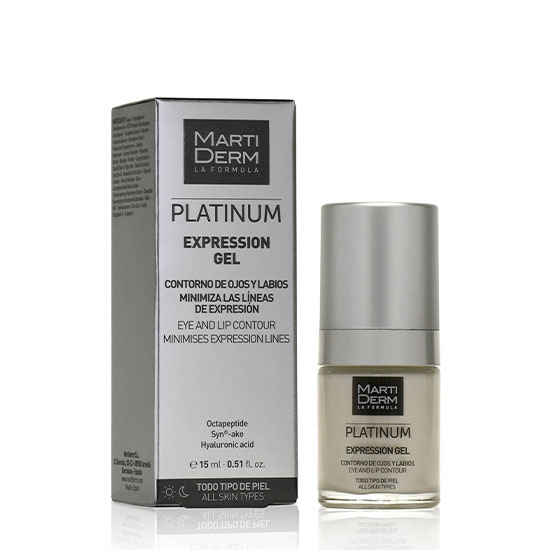 MartiDerm Platinum Expression Anti-Aging Gel 15ml
MartiDerm
Softer and smoother skin
Reduction in wrinkles and expression lines
Express Gel contains hyaluronic acid and other components, such as octapeptide and Syn®-Ake complex, which treat and prevents wrinkles and expression lines with a moisturizing, filler, and relaxing effect.
It works around the eyes, forehead, between the brows, and the nasolabial folds, with a Botox-like effect, making it the natural alternative to this medical cosmetic treatment.
It can also be used in conjunction with Botox.
Apply a small amount of product to the eye and lip contour.
Massage in gently until fully absorbed.
Apply morning and/or night.
Octapeptide, Syn®-Ake, Hyaluronic Acid
Frequently Bought Together
Choose items to buy together