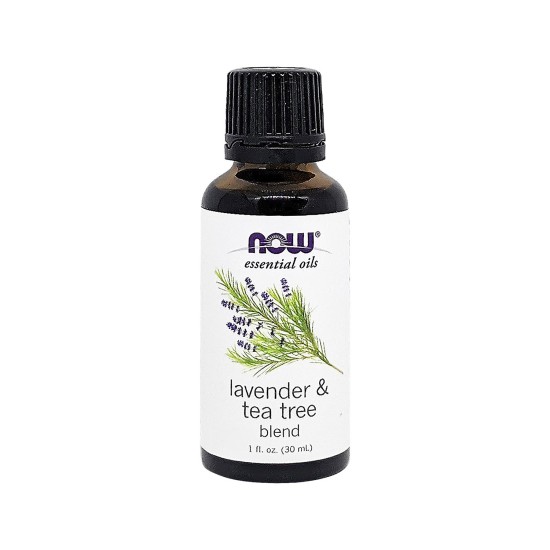 Now Essential Oils, Lavender & Tea Tree Oil Blend 60/40 100% Pure 1 Fl. Oz.
Now Foods
Halal
Gluten-free
Non-GMO
Steam distilled
Vegan/Vegetarian
Ingredients: Pure lavender oil & pure tea tree oilAroma: Soft, floralAttributes: Renewing, cleansing, stimulatingMixes Well With: Lavender oil, eucalyptus oil, rose absolute oilExtraction Method: Steam Distilled from leaves & flowering topsPurity Tested/Quality Assured• HALAL • MADE W/O GLUTEN • NON-GMO• STEAM DISTILLED • VEGAN / VEGETARIAN
For aromatherapy use. For all other uses, carefully dilute with a carrier oil such as jojoba, grapeseed, olive, or almond oil prior to use. Please consult an essential oil book or other professional reference source for suggested dilution ratios.
Pure Lavender Oil (Lavandula Angustifolia) & Pure Tea Tree Oil (Melaleuca Alternifolia).