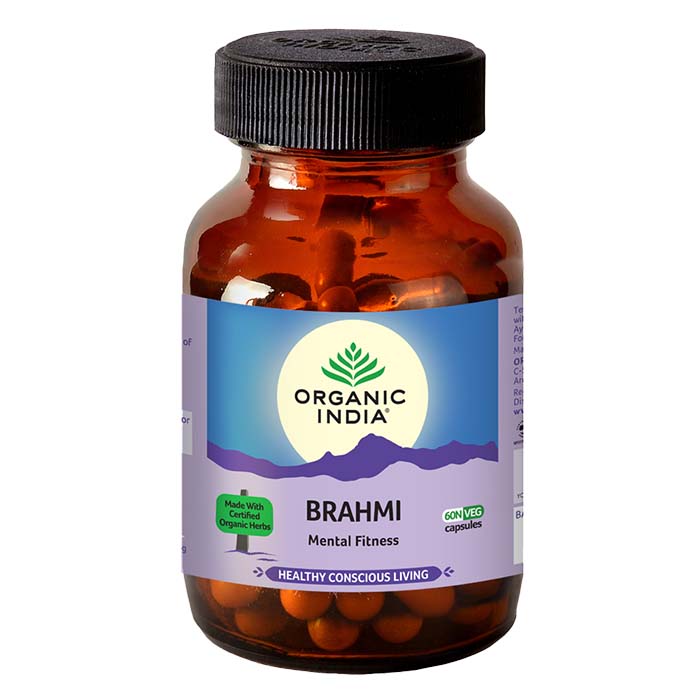 Organic India Brahmi Brain & Nervous System Support 90 Capsules
Organic India
AED 58.07
AED 82.95
(VAT inc.)
Improves Creative Intelligence and Imagination
Improves Learning, Concentration, and Memory
Organic Brahmi improves circulation, relieves venous insufficiency
Effective in the treatment of herpes simplex
A Powerful Adaptogen, Gotu Kola (Centella Asiatica) Is Used By Traditional Herbalists For Its Ability To Support The Body And Mind During Times Of Stress. Gotu Kola Is Known As A Nerve Tonic, And Can Help Smooth Out The Effects Of Stress On The System. It Has Been Used In Ayurveda, The Traditional Medicine Of India, For Thousands Of Years. In Addition To Supporting A Healthy Nervous System, This Herb May Also Help Support Healthy Hair, Skin And Nails. Gotu Kola Is An Excellent Choice For Anyone Seeking Nervous System Rejuvenation.
1-2 capsules with food & water twice daily for at least 3 months or as directed by your health care provider. Safe for long-term use.
Gotu Kola Contains Phytochemicals Called Asiatic Acid Glycosides, Triterpenoids, And Mucilages. The Unique Chemical Composition Of Gotu Kola Has Shown Promising Results In Cell Cultures And Animal Studies As An Adaptogen For Brain And Nervous System Support. In Ayurvedic Medicine, Gotu Kola Is Recommended For Treating A Variety Of Conditions Including Irritability, Anxiety, Insomnia, Stress-Related Skin Conditions (Especially Eczema), Memory Impairment Or Loss Of Concentration From Studying Too Hard Or Other Stress Factors.