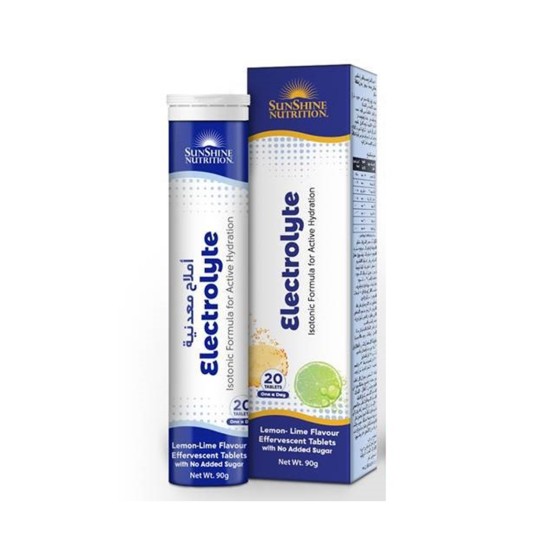 Sunshine Nutrition Isotonic Electrolyte Effervescent 20 Tablets
Sunshine nutrition
Limited Stock!
20 Effervescent tablets
Provides physical energy throughout the day
Dissolve 1 tablet in a 200ml glass of water daily to make a refreshing drink
Refreshing Isotonic drink in effervescent tablets designed for active people to stay hydrated and replenish the lost electrolytes during excessive sweating, vomiting, or diarrhea. This unique formula of electrolytes with the essential B-vitamins and Vitamin C provides physical energy throughout the day.
Adults & Children over 12 years: Dissolve one (1) tablet in cold water as follows: 355 ml for heavy taste, 473 ml for medium taste; 592 ml for light taste. Do not exceed the stated daily intake.