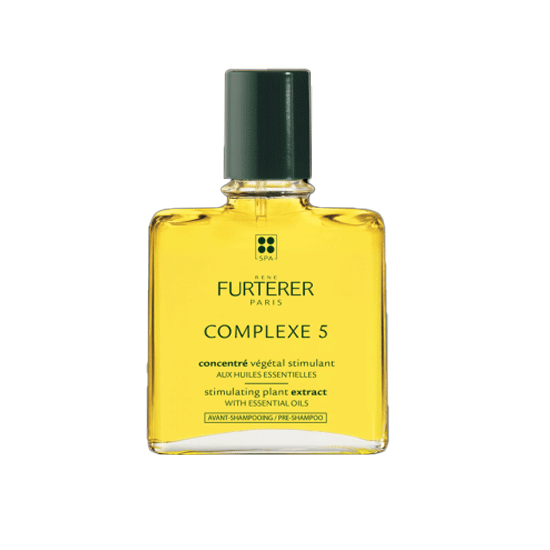 Rene Furterer Complexe 5 Hair Concentrate 50ml Normal and Oily Scalp
Rene furterer
AED 202.13
AED 288.75
(VAT inc.)
Limited Stock!
Pre-shampoo treatment
Detoxes the scalp to improve overall hair health
Cleanses, purifies and energizes the scalp
The essential first step for optimal scalp and hair health, this pre-shampoo warming concentrate formulated with orange and lavender essential oils deeply cleanses and purifies the scalp helping to restore balance to the scalp while revealing naturally beautiful hair from roots to ends.
This premium glass bottle delivers precise dosage for application and features an exclusively targeted scalp massager tip to help increase microcirculation and boost the penetration of active ingredients for complementary Rene Furterer products.
Apply section by section, once or twice a week over the whole scalp.
Massage and leave in for 5 to 10 minutes.
Shampoo twice.
May cause a warm sensation on the scalp.
Do not use on a sensitive scalp.
Avoid use for 2 days before and 2 days after in-salon chemical services.
Not recommended for pregnant or nursing women.
Main Ingredients: Orange Essential Oil Has Soothing Properties, All The While Being An Effective Cleanser And Stimulant For Micro-Circulation; Lavender Essential Oil Is Renowned For Its Antiseptic And Relaxing Qualities.