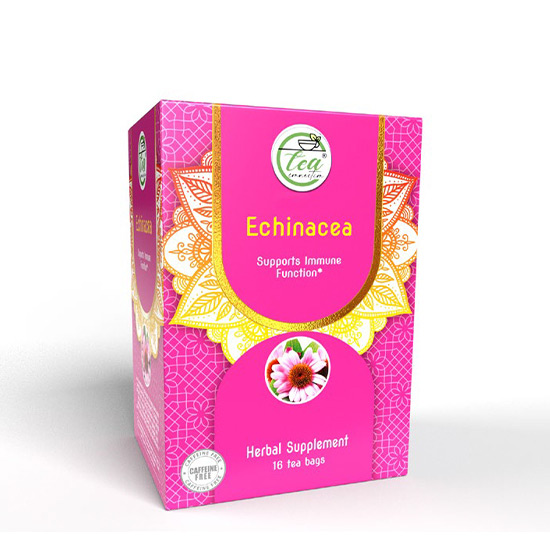 Tea Connection Echinacea 16 Tea Bag
Tea Connection
Strengthens the body's immune function
Helps fight colds and flu caused by viruses or bacteria
Contains chemicals that help your body create white blood cells
Can treat urinary tract infections & ear infections
Tea Connection's Echinacea tea bags have been carefully selected and processed to create a delicate and pure-tasting tea that helps support your immune system and wellbeing. Strengthens the body's immune function. Helps fight colds and flu caused by viruses or bacteria. Contains chemicals that help your body create white blood cells. Can treat urinary tract infections & ear infections.
Pour 200ml freshly boiled water over 1 tea bag in a cup.
Infuse for up to 5-10 minutes.
Squeeze tea bag to ensure maximum goodness.
Store in a cool dry place below 25 degrees Celcius, away from direct sunlight, heat, and moisture.