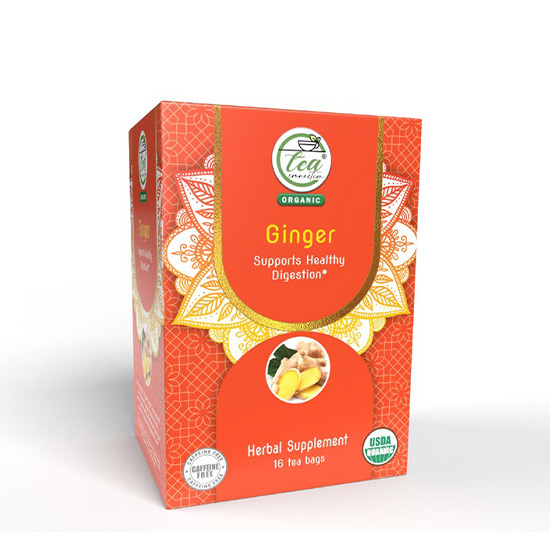 Tea Connection Organic Ginger 16 Tea Bag ORG GINGER 16 TEA BAG
Tea Connection
Supports healthy digestion
Has anti-inflammatory properties
Lower cholesterol levels
Helps clear throat & respiratory issues
Tea Connection's Organic Ginger Tea is prepared from high-quality ginger Rhizomes or roots, which support healthy digestion and gives you a sense of freshness throughout the day.


Pour 200ml freshly boiled water over 1 tea bag in a cup.
Infuse for up to 5-10 minutes.
Squeeze tea bag to ensure maximum goodness.
Store in a cool dry place below 25 degrees Celcius, away from direct sunlight, heat, and moisture.