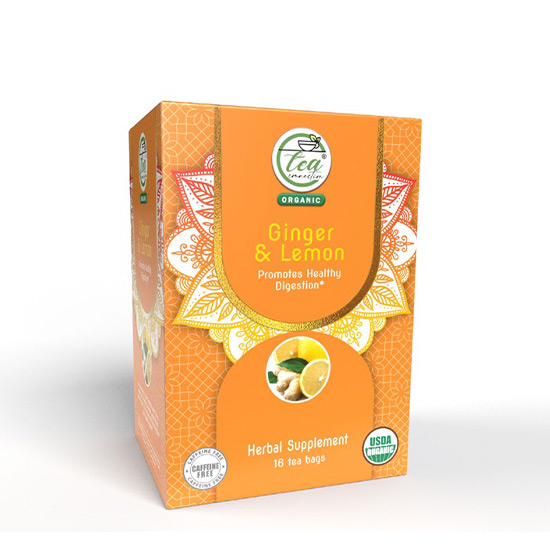 Tea Connection Organic Ginger & Lemon 16 Tea Bag
Tea Connection
Helps reduce body weight
Cures indigestion & constipation
Gives relief from fever & cold
Tea Connection's Organic Ginger & Lemon Tea helps strengthen your digestive system and is effective in treating nausea and morning sickness. It helps reduce body weight, cures indigestion and constipation, gives relief from fever and cold, builds an appetite and promotes digestion, helps cute nausea, and provides relief from menstrual cramps.


Pour 200ml freshly boiled water over 1 tea bag in a cup.
Infuse for up to 5-10 minutes.
Squeeze tea bag to ensure maximum goodness.
Store in a cool dry place below 25 degrees Celcius, away from direct sunlight, heat, and moisture.