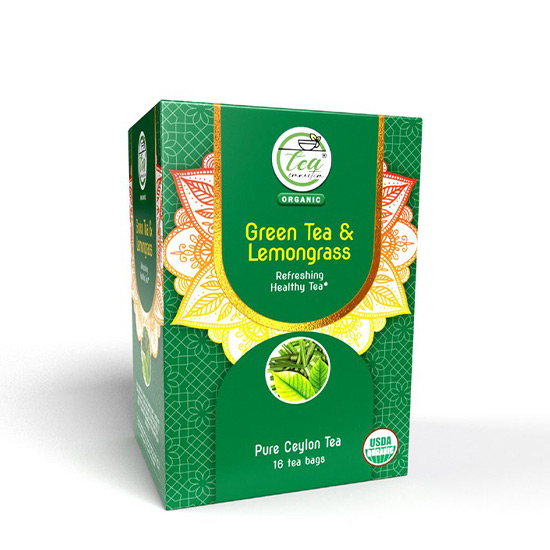 Tea Connection Organic Green Tea & Lemongrass 16 Tea Bag
Tea Connection
Increases immunity & prevents infection
Boosts metabolism
Eliminates fat from the body
Promotes relaxation
Boosts immunity
Tea Connection's Organic Green Tea & Lemongrass make you feel good from within, promote relaxation & help boost your immunity. It boosts metabolism, prevents infection, increases immunity, eliminates fat from the body, improves memory & alertness, maintains healthy cholesterol levels, and removes harmful toxic waste.


Pour 200ml freshly boiled water over 1 tea bag in a cup.
Infuse for up to 5-10 minutes.
Squeeze tea bag to ensure maximum goodness.
Store in a cool dry place below 25 degrees Celcius, away from direct sunlight, heat, and moisture.