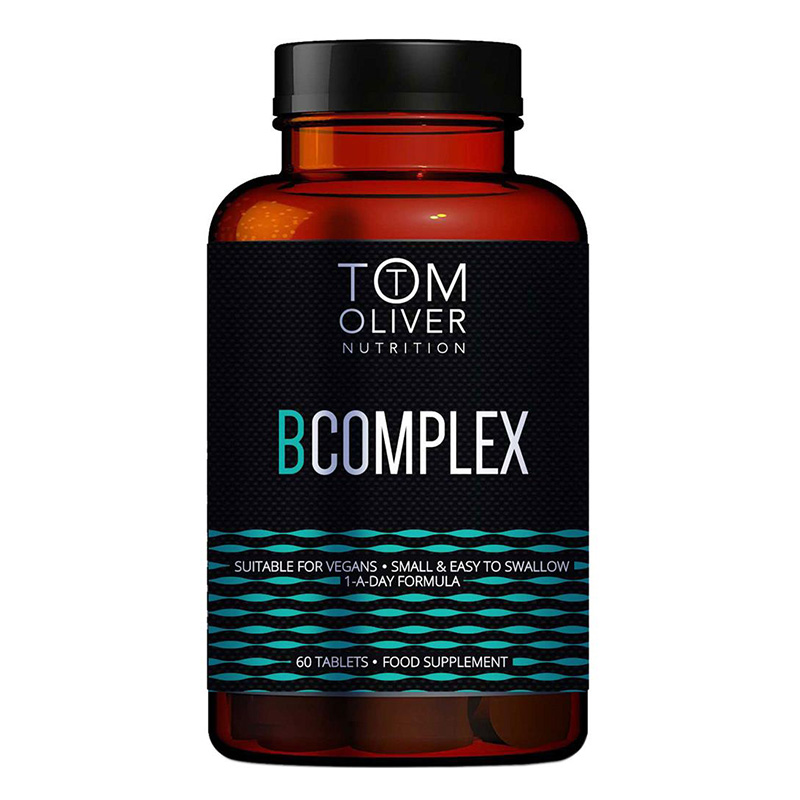 Tom Oliver Vitamin B Complex 60 Tablets
Tom Oliver
Plays a crucial role in growth, energy production, cardiovascular and mental health
Keeps our skin, hair and digestion in good nick too
Responsible for numerous aspects of body function, each B vitamin plays its own key role in keeping things running efficiently. Together they make a mighty team. As our bodies are unable to store these vital vitamins, it's up to us to keep our levels topped up, especially when stress rears its ugly head or we're not feeling our best in times of stress or vulnerability. As well as giving our immune system a hefty boost, these nifty nutrients play a crucial role in growth, energy production, cardiovascular and mental health. They even keep our skin, hair and digestion in good nick too!
As a food supplement, take one tablet daily, preferably at mealtime, or as directed by a healthcare practitioner.Do not exceed directions for use. This is a food supplement and not to be used as a substitute for a varied diet
Vitamin B Complex With All Eight Vitamin B S, Includes Thiamine (Vit B1), Riboflavin (Vit B2), Niacin (Vit B3), Pantothenic Acid (Vit B5), Pyridoxine Vit B6, Biotin (Vit B7), Folic Acid (B9), Folate Vit B12.