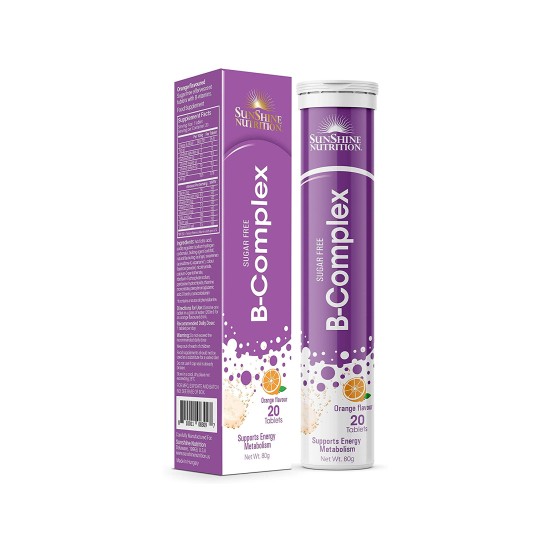 Sunshine Nutrition B Complex Sugar Free Effervescent 20 Tablets
Sunshine nutrition
AED 25.55
AED 36.5
(VAT inc.)
Limited Stock!
Better and quick absorption
With 8 essential B group vitamins
Helps in the maintenance of overall health
Supports metabolism and promotes energy levels
Sunshine Nutrition's B-complex effervescent tablets contain B vitamins that have a direct impact on energy levels, brain function, and cell metabolism. It also helps prevent infections and help support or promote cell health, the growth of red blood cells, and support metabolism while promoting energy levels. It also helps in the maintenance of overall health. The effervescent format of this supplement offers fast-acting absorption in a sparkling liquid form, offering both refreshment and rehydration and the most effective absorption method possible. Sunshine Nutrition's Immune Support Effervescent tablets are also sugar-Free.
Adults & Children over 12 years: Dissolve one (1) tablet in a 200ml glass of water daily, to make a refreshing drink. Do not exceed the stated daily intake.