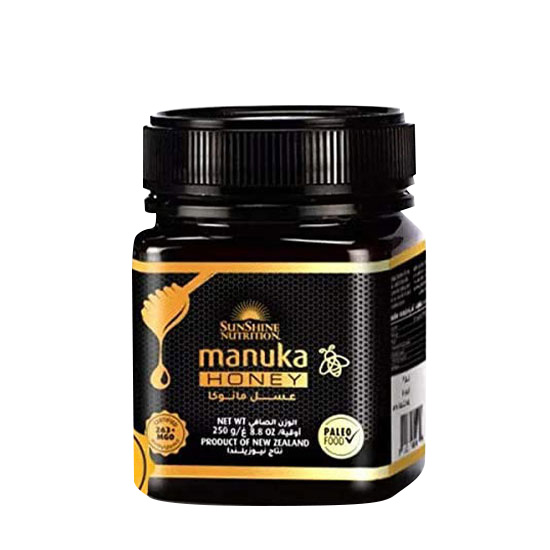 Sunshine Nutrition Manuka Honey 263 Mgo 250g
Sunshine nutrition
AED 123.9
AED 177
(VAT inc.)
Limited Stock!
100% New Zealand Manuka Honey
Multifunctional superfood
What is Manuka honey? Manuka honey is produced by bees collecting nectar from mainly the manuka plant ( Leptospermum scoparium). The plant is indigenous to New Zealand. The nutritional content of manuka honey is 4 times that of normal flower honey. ManukaHoney, a Multifunctional Superfood! NATURAL SWEETENER BREAKFAST Mix in yogurt, smoothies, or granola Drizzle on fruit or toast WORKOUT Pre-workout for natural energy Add to post-workout smoothies
Store below 25° C away from sunlight. if stored within the recommended conditions. product will have a three-year shelf life, natural crystallization may occur.
Ingredients: 100% Pure New Zealand Honey Allergen Information: Contains Bee Products Not Suitable For Children Under 12 Months. Storage: Store Below 25° C Away From Sunlight. If Stored Within The Recommended Conditions. Product Will Have A Three-Year Shelf Life, Natural Crystallization May Occur.