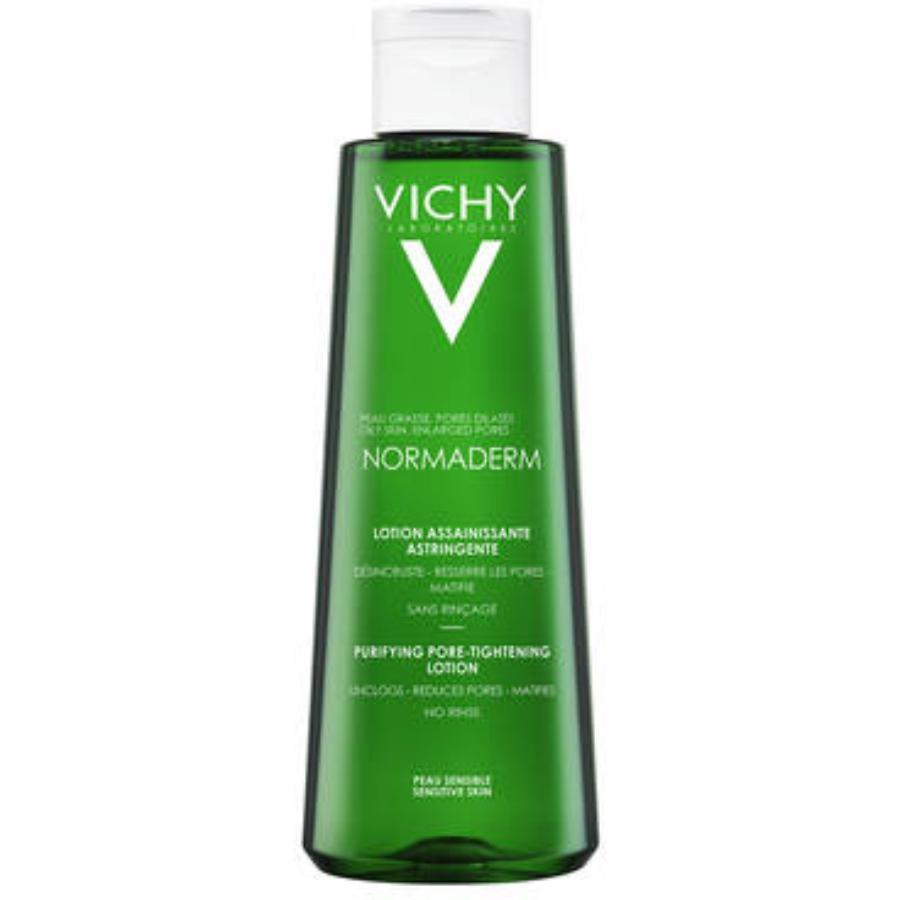 Vichy Normaderm Toner 200ml
Vichy
Specifically formulated toner for oily and acne prone skin
From the 1st application, leaves skin feeling mattified reducing shine and helping unclog/tighten large pores
Normaderm Purifying Pore Tightening Toner is specifically formulated toner for oily and acne prone skin. From the 1st application, leaves skin feeling mattified reducing shine and helping unclog/tighten large pores. Our best acne treatment that contains Salicylic and Glycolic acid which help fight breakouts and imperfections with antibacterial and purifying action leaving the skin soothed and balanced.
1. Apply morning or evening with a cotton pad on cleansed skin.
2. Pay particular attention to areas prone to acne blemishes (face, back and neckline). Avoid the eye area.
3. Do not rinse after application.
Salicylic Acid - Unclogs And Deeply Cleanses Pores. Glycolic Acid - Has A Keratolytic Effect, Which Allows Gentle Peeling, As Well As Antibacterial Properties. Killing Acne Causing Bacteria, Helping Clear Pimple Breakouts. Lha - Smooth Skin Texture And Stimulate Skin Renewal, Preventing Acne Blemishes Without Irritating The Skin. Vichy Volcanic Water - Strenghten & Protect The Skin Barrier