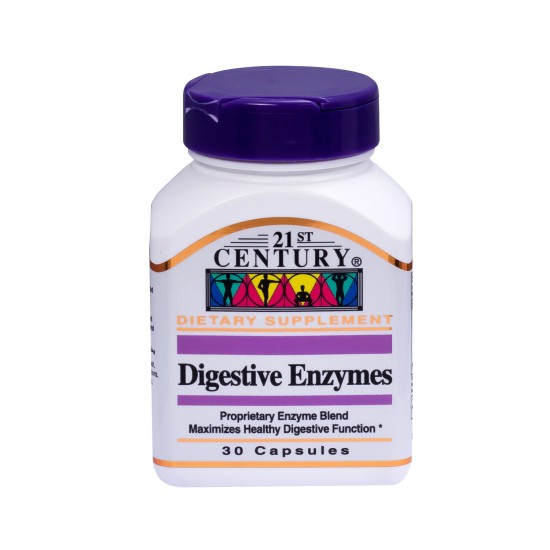 21st Century Digestive Enzymes 30 Capsules
21st Century
Free from Added Sugar, Salt, Yeast, Preservatives, Artificial Flavors or Colors
Unconditionally guaranteed for purity, freshness and label potency
21st Century's Digestive Enzymes is a proprietary digestive enzyme blend formulated to maximize healthy digestive function.• Proprietary Enzyme Blend Maximizes Healthy Digestive Function• Free from Added Sugar, Salt, Yeast, Preservatives, Artificial Flavors or Colors.• Unconditionally guaranteed for purity, freshness and label potency.
As a dietary supplement, adults take one (1) capsule daily with any meal or as directed by a healthcare provider. Do not exceed recommended dosage. Individual results may vary.
Proprietary Digestive Enzyme Blend, Amylase, Protease, Maltase, Cellulase, Invertase, Lipase, Oat Fiber, Maltodextrin, Gelatin, Silicon Dioxide, Magnesium Silicate, Trace Mineral Complex, Dextrin, Magnesium Stearate, Sodium Benzoate.