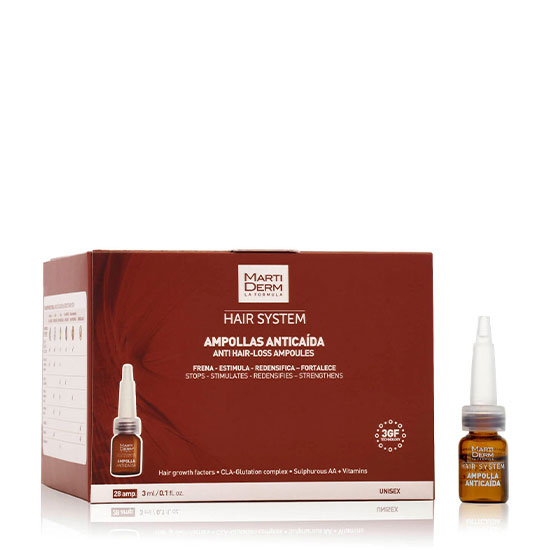 MartiDerm Anti Hair-Loss 28 Ampoules
MartiDerm
Improves hair appearance
Slows down hair loss
Improves hair resistance
With three growth factors, Anti Hair-Loss Ampoules slow down hair loss, stimulate the growth of new hair, boost hair density and improve adherence to the scalp.
It contains three growth factors (biotinyl, oleanolic acid, apigenin, and a vitamin complex), among other ingredients.
For stronger, thicker hair.
Oxygenate the scalp with 2 min brushing.
Open the ampoule and screw the applicator on as far as it will go.
Apply the entire content on the affected area of the scalp.
Massage gently with your the fingertips to ensure maximum penetration of the product.
Use Daily