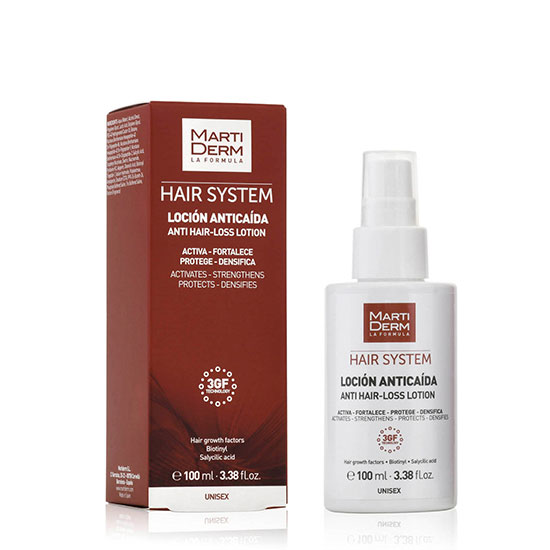 MartiDerm Anti Hair-Loss Lotion 100ml
MartiDerm
Improves the adherence of the follicles to the scalp
Strengthens the hair
Contains growth factors
Anti Hair-Loss Lotion improves adherence of the follicles to the scalp and strengthens the hair. It contains three growth factors, biotinyl, oleanolic acid, apigenin and vitamin B6, among other ingredients. It also contains salicylic acid, with a seboregulating effect, which eliminates grease, removing impurities from hair follicles to reactivate hair growth.
Adjust the nozzle and spray the product onto the affected area 5-10 times.
Rub with your fingertips, gently massaging.
Leave to dry naturally.
Use at least once a day.
Salicylic Acid, Biotinyl, Oleanolic acid, Apigenin, Vitamin B6