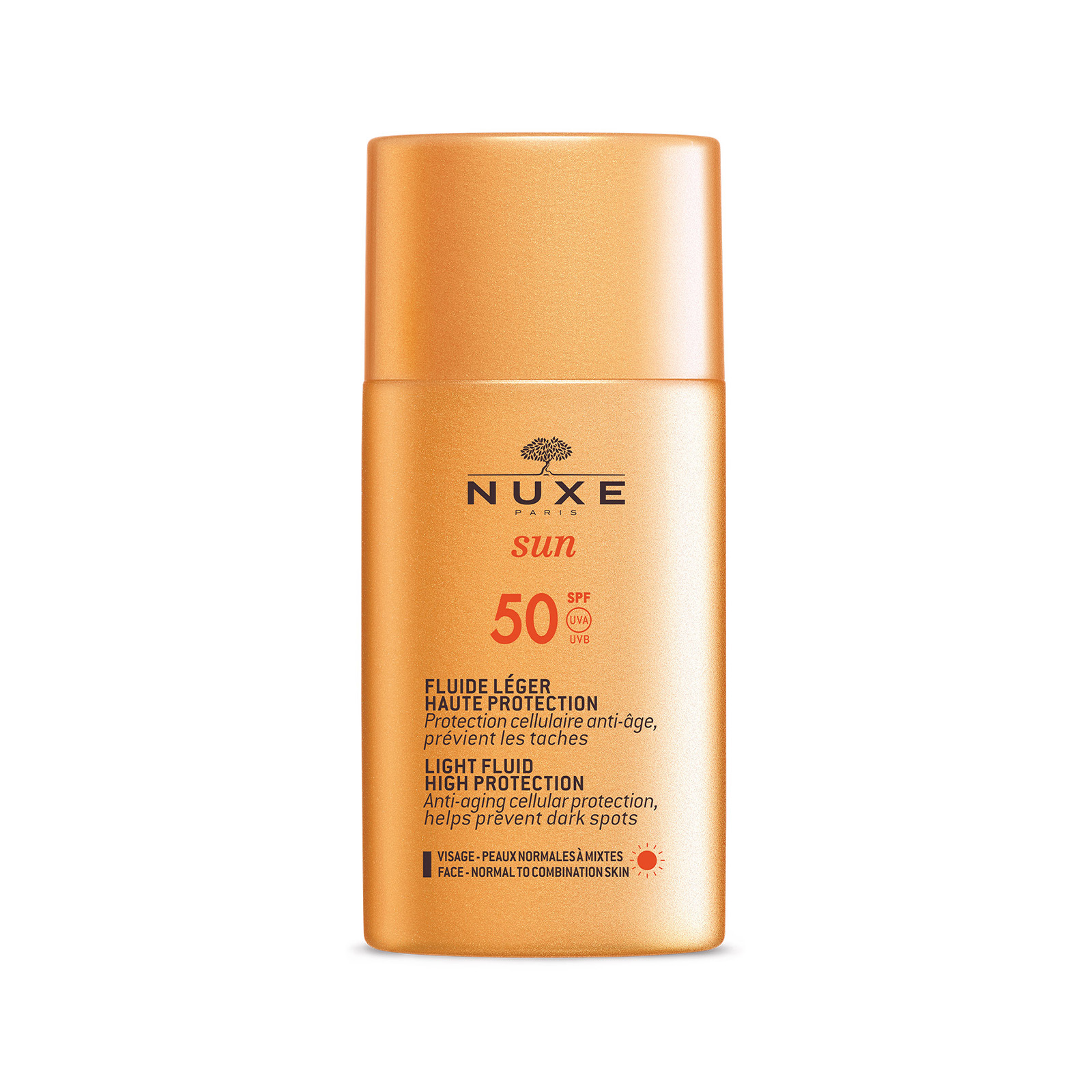 Nuxe Sun Light Fluid High Protection Spf50
Nuxe
AED 87.5
AED 125
(VAT inc.)

This SPF 50 light sun fluid for the face protects skin from the sun's rays and prevents cellular photo-ageing. Enriched with a Water Hyacinth extract, its water-resistant formula strengthens the skin barrier to protect from dehydration and enhance tanning. Its ultra-convenient pocket format is designed to be shaken before application to provide a light non-sticky texture with a "bare skin" effect. It is ideal for normal to combination skin. Its water-resistant formula is also a delight for the senses thanks to an irresistible scent with notes of Tiare and Vanilla.
Before exposure to the sun, shake the bottle and then apply the product generously across the face, avoiding the eye contour area.Reapply frequently, especially after swimming or towel-drying your skin.Applying an insufficient amount of product will significantly reduce the level of sun protection. Excessive exposure to the sun is dangerous. Avoid exposure to the sun in the middle of the day. A sun care product does not provide 100% protection.
Proven SPF 50 high protection from UVB and UVA rays due to a rigorous selection of just 4 sunscreens. And also :- Natural extracts of Rice, Rosemary and vitamin E: known for their anti-oxidising power, offer anti-ageing cellular protection for the skin.- A Kau Pe Flower extract: known for its soothing properties, it calms sensations of overheating linked to sun exposure.- A Water Hyacinth extract (patent FR) to protect skin from dehydration. Photostable and water-resistant formula.