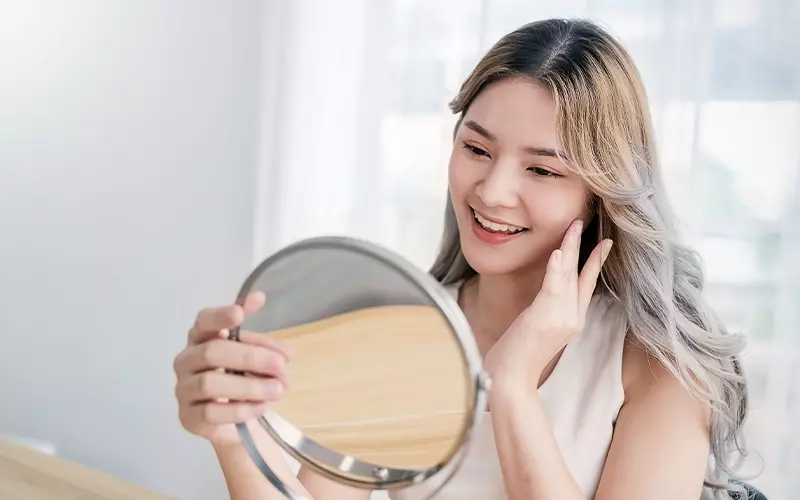 An attractive complexion and a good skin tone are always appreciated factors because of their beauty indications. And, among the beauty-conscious masses, skin whitening creams are greatly appreciated for their effectiveness in accelerating the wheatish complexion. But, it is important to know your skin type before choosing the right cream. Depending on whether an individual has dry or oily skin, different types of cream will work better. Speaking with a dermatologist is the best way to determine what your specific needs are. A whitening cream is not meant to give you a fairer complexion, but rather to remove dark spots, pigmentation, and blemishes so your skin appears even.
Here are some tips to consider while choosing the best whitening cream in UAE for glowing skin:
● Make sure you understand the difference between skin whitening cream and skin lightening cream since skin whitening creams target reducing melanin production, while skin lighteners target reducing dark spots and patches without affecting melanin levels.
● Consider the type and ingredients of the cream you should use
● Before buying any skin whitening product, do some research on the best ones.
● Knowing your skin's needs will help you choose a cream.
● Invest some time and effort into your skincare routine to see any changes in your skin.
● Understand its possible side effects, as each person reacts differently to these types of products.
For an even-toned and youthful appearance, we have compiled a list of the best whitening creams in UAE which deeply hydrate, transform dull skin, eliminate dark spots, and reduce hyperpigmentation:
1) Esthederm Intensive Spiruline Brightening Face Cream- 50 ml: Esthederm Intensive Spiruline Whitening Face Cream is a mesotherapy cosmetic that enhances the radiance of the skin. With its amazing blue micro-algae, it regenerates dull and tired skin and makes it brighter and more radiant
2) Dermaheal Skin Delight Whitening Face Cream- 40 gm: An anti-pigmentation facial cream derived from patented medical-grade peptides to brighten & nourish the skin. It intensely moisturizes, nourishes tired skin, and keeps skin smoother, radiant & even-toned.
3) Nuxe White Glowing Brightening Concentrate - Face Serum 30ml: This light whitening facial serum is a real illuminating concentrate that enhances the radiance of the skin.
4) Novaclear Whitening Spf50 Day Cream 50 ml: This whitening facial day cream contains Alpha Arbutin, which brightens the skin's tone and reduces pigmentation. With UVA/UVB filters and Vitamin E, you can reduce the risk of damaging effects of ultraviolet (UV) rays and slow down the aging process.
5) Med Schrammek Mela White Day Spf20 Cream 50 ml: This whitening cream contains a variety of valuable ingredients in high doses despite being free of hydroquinone and kojic acid. As a result of the product's easy absorption, it provides a balanced and reliable sun protection system.
6) Ducray Melascreen Eclat Spf15 Lightening Face Cream 40 ml: This gentle photo-protective cream is suitable for skin types with normal to combination pigmentation. In cases of uneven pigmentation, these antioxidant-rich cream even out and lightens skin tone.
Conclusion:
It is time for you to put an end to dull skin, dark spots, pigmentation, and blemishes by using these skin-whitening creams. With Aesthetictoday's collection of the best whitening creams in UAE, you are sure to find a cream that suits your skin type perfectly, so you can achieve radiant, glowing, healthy-looking skin within no time.