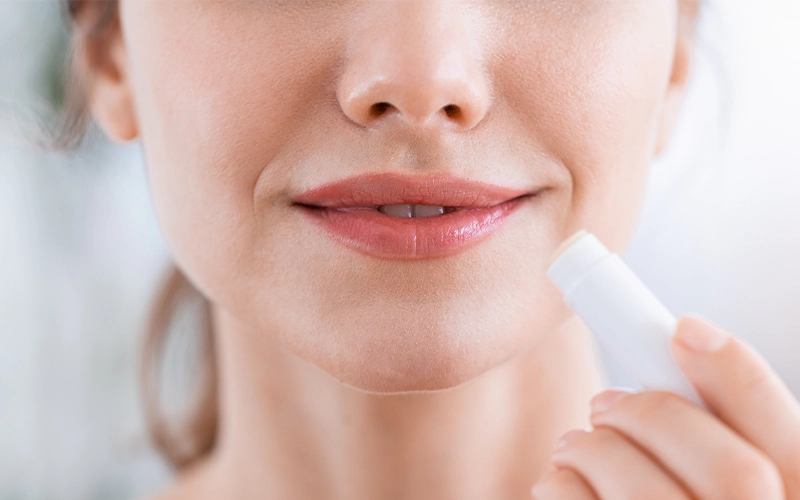 Lip balms and lip-glosses have been on-trend as an essential part of the make-up regime for the past few years now. Something simple as a lip balm has now become a fast-selling item for most make-up brands, transforming this product from a severely basic to a luxurious and indispensable one. Lip balms have grabbed the attention of both women and men & have secured a firm place in our handbags these days.
From making your lips smooth to firm, hydrated, and sculpted, lip balms ink your lips in a desirable hue. When it comes to lip balms and lip gloss, you don't have to settle with ordinary reds, pinks, or nudes anymore. You can choose anything that matches your outfit as they come in several coveted and trendy colors, and flavors including strawberry, melon, tangerine, pink lemonade, glitters, peach and so many more.
To make it easy for you, here, we have listed the top lip balms, and lip glosses that you will love and be excited to slather on each day:
With an incredibly enriching formula of menthyl nicotinate and Kojic acid D, this Soft white lip balm helps you get rosy smooth lips without chips or cracks.
Benefits:
Deep moisturizing
Reduces hyperpigmentation
Increases blood microcirculation
Restores lip color, texture, and vitality
The keratolytic effect helps in smoothening the lips
2) Cetaphil Lip Balm: This dermatologically tested lip balm with an SPF 50 gives you effective protection from both UVA and UVB and also acts as a barrier against moisture loss. This lip balm has a very smooth and easy glide application, leaves no white residue after application, and can be used just before going out to sun exposure for best results.
Benefits:
Formulated to smoothen dry, cracked & chapped lips
Provides a transparent layer to protect the lips from the sun's harmful rays
Contains Vitamin E help enhance healthy lips
Its lightweight, transparent, non-greasy, and colorless
3) Dr.Organic Moroccan Argan Oil Avocado & Almond Lip Balm: This lip balm is a unique combination of bioactive ingredients and extracts combined with an infusion of Almond & Avocado that instantly hydrates, moisturizes, and protects dry lips.
Benefits:
Provides SPF 15 protection from the sun's rays
Suitable for daily use as it hydrates and restores skin texture
4) Bassam Fattouh Lipstick Balm Angel: This revolutionary lipstick balm gives you the complete look of a beautiful lip with its matte, semi-matte, or ultra-shine look with an intense velvety feel. Just one single stroke and you get a glamorous finish of long-lasting lip care to pamper your pouts.
Benefits:
Creamy texture with high definition and instant color
Shimmery finish, lightweight and long-lasting
Comes with hydrating & smoothing feature
5) Code8 Tinted Lip Balm Barre: Nude look is something that is very much in trend now and to enhance your looks, here's this beautiful tinted Code8 lip balm that glides smoothly onto lips, giving you that final silky soft and luscious lips, which goes perfect with a subtle natural makeup look.
Benefits:
Has soft clay mineral in the lip balm for a soft and silky application
Has a film-forming polymer for high shine and long-lasting coverage
6) Bioderma Atoderm Lip Balm: This nourishing lip balm enriched with ingredients such as Shea butter, and avocado oil helps in intense lip moisturizing, as it repairs and soothes dry, chapped, or damaged lips in a short period of use. With proven efficacy, this lip balm visibly restores sensitive lips.
Benefits:
Leaves lip soft and supple
Provides durable moisture, soothes and nourishes the lips
Promotes extreme comfort with un-fragranced rich texture
7) Madara Plum Plum Lip Perfection Balm: If you are looking for a completely organic lip balm that provides intense hydration and heavenly softness from the very first use, then this is your go-to. The Madara plum Plum lip perfection balm is formulated with deeply moisturizing ingredients like jojoba oil, plum oil, and shea butter.
Benefits:
Keep your lips soft, protected, and hydrated
Perfect for dry lips that are damaged by sun, wind, or cold
Contains vitamin & nutrient-rich plum oil rehydrates the lips and adds both suppleness and volume
8) Colway Natural Collagen Lip Balm: This light, colorless and scentless lip balm comes with a rich composition of natural collagen, elastin, jojoba oil, shea butter, and vitamin C & E.. This Collagen Lip Balm is just perfect for regenerating sore lips and for daily protection against the sunlight, winters or even dry air.
Benefits:
Get beautiful, soft, and smooth lips
Create a transparent protective barrier against drying, irritation, and chapping
9) Character 24-Hour Stay Lipgloss: This 24 hours stay lip gloss from Character is one of the best lip glosses that you could have in your makeup pouch which gives you striking long-lasting shades this summer.
Benefits:
No fading and no transferring
Gives you that perfect coverage
Feels smooth on the lips
10) Bassam Fattouh Lipgloss Haifa's Lips: This glitzy lip gloss, a revolutionary liquid gloss with a brilliant shine from Bassam Fattouh is a must-have if you are looking for sheer coverage and long-lasting lip gloss.
Benefits:
Seamlessly texture that combines luxurious liquid crystal gels with pure sparkling pearls
Comes with a rolling applicator that ensures effortless and perfect coverage
Gives an incredible sparkling effect and metallic finish
Conclusion:
We all want our lips to look smooth, soft, and beautiful. However, with age, as our face changes, even our lips start to show visible lines, chapping, dryness, etc. which makes them look dull. If you truly want comfortable lips, you'll need a good formula that's made to soften, hydrate, and even the texture of your lips all day long.
Want to purchase your favorite lip balms or lip glosses? Aesthetic Today, one of the largest and ultimate hubs for beauty shopping online in UAE offers some of the best range of high-quality lip balms, lip glosses & other related skincare products at exciting price deals, shipping all over UAE.