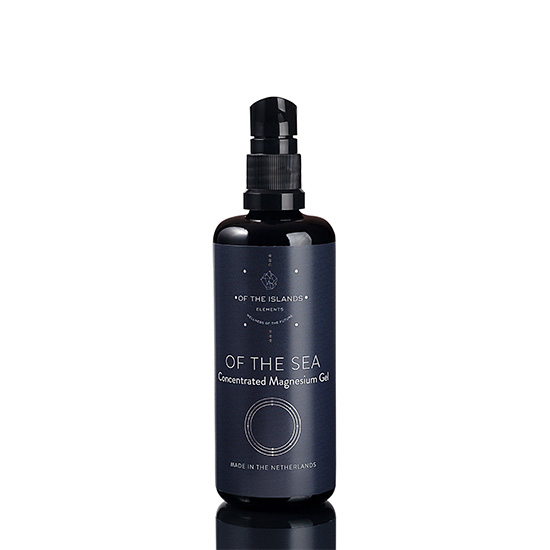 Of the Islands Sea Magnesium Body Gel 100ml
Of the islands
Helping skin to detox deep seated pollution particles
Promotes circulation and healthy cellular turnover
Magnesium penetrates into the dermis helping skin to detox deep seated pollution particles and promoting circulation and healthy cellular turnover. Use weekly for healthy, glowing skin. (Don't use it on freshly waxed or shaved skin)Use as Natural deodorant. To help soften the hard skin on the soles of your feet, wash your feet before going to sleep, massage our magnesium gel. Feel free to wear cozy socks for extra warming.
Apply 1-2 tea spoons of product to your hard working muscles for a musles recovery and pain relief. As a Natural Deodorant: Apply a pea sized drop of Magnesium Gel under each arm and massage in. Invigorating Shower Experience: Before turning the water on, massage Of The Sea all over the body (about 2 teaspoons). Massage it in for 1 minute, you will then start feeling the tingle. Turn on the water and feel the warmth as water starts to interact with magnesium. Continue your shower as usual. Magnesium in the morning gives an energy boost (in the evening a relaxation effect), and will charge your skin with extra resilience for the day to fight off toxin exposure from pollution. Besides all the important benefits, it feels amazing!
Of The Sea Is Ultra Concentrated Magnesium Gel. It Is Unscented, Pure Gel That Is A Patented Formula With Highest Concentration Of Magnesium Possible. It Will Help To Relieve Your Muslces Pain, Keep It Oxygenated And Promote Quicker Recovery.