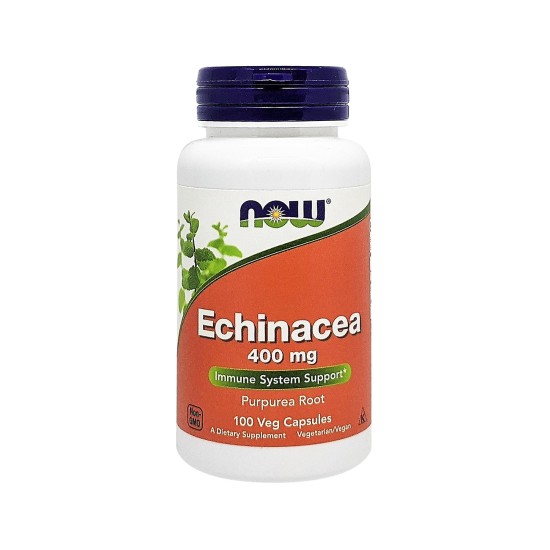 Now Foods Echinacea 400 Mg 100 Capsules
Now Foods
Free from wheat, gluten, dairy, egg, fish, shellfish, soy, and tree nut
Suitable for vegans and vegetarians
Echinacea 400 mg Capsules – Immune System Support Echinacea (purple coneflower) was once widely used by Native Americans and is now used by millions of consumers worldwide. This product utilizes the whole Echinacea root, which has all of its natural components in the amounts found in nature. Natural color variation may occur in this product.• Purpurea Root• Dietary supplement • Free from Wheat, Gluten, Dairy, Egg, Fish, Shellfish, Soy, and Tree nut. • Suitable for vegan and vegetarians.
Take 2 capsules 1 to 4 times daily as needed.Continuous high level consumption of this product for more than 2 weeks of each month is not recommended.
Echinacea Root (Echinacea Purpurea)400 Mg, Hypromellose (Cellulose Capsule) And Stearic Acid (Vegetable Source).