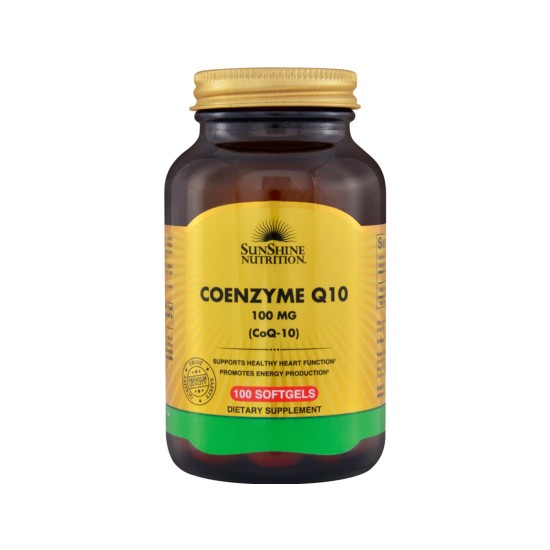 Sunshine Nutrition Coenzyme Q10 100mg 100 Softgels
Sunshine nutrition
AED 203
AED 290
(VAT inc.)
Limited Stock!
Supports healthy heart function
Promotes energy production
Coenzyme Q10 (CoQ-10) also known as Ubiquinone or Ubidecarenone is a natural vitamin-like nutrient found in every cell in the body. CoQ-10 helps support cellular energy production in the mitochondria are found in the heart, making CoQ-10 an important nutrient to support heart function. CoQ-10 also functions as a powerful antioxidant and assist in protecting cells against free radical damage and supports healthy aging. CoQ-10 may also promote brain and nervous system health.CoQ-10 level decrease with age and some cholesterol-lowering statins, which is why supplementing may be helpful to replenish Co-Q10 levels in the body.
As a dietary supplement for adults, take one (1) softgel daily, preferably at mealtime, or as directed by the healthcare practitioner.