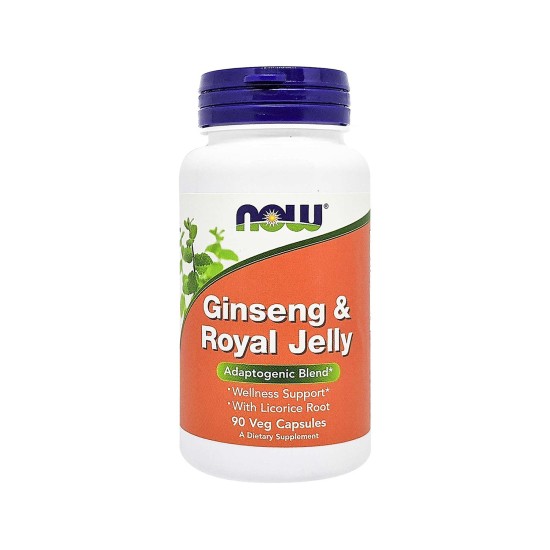 Now Foods Ginseng & Royal Jelly 90 Capsules
Now Foods
Wellness Support
With Licorice Root
Kosher certified
Free from Wheat, Gluten, Dairy, Egg, Fish, Shellfish, and Tree nut
Ginseng & Royal Jelly Veg Capsules - Adaptogenic BlendNOW Ginseng & Royal Jelly is a combination of Panax Ginseng, Royal Jelly and Licorice Root. For more than 2,000 years, Panax Ginseng has been valued by Chinese herbalists for its invigorating, adaptogenic, and tonic properties. Royal Jelly is a special food produced by bees to meet the unique needs of the Queen Bee; it has been used as a delicacy and by traditional herbalists for centuries.• Wellness Support• With Licorice Root• Kosher certified. • Free from Wheat, Gluten, Dairy, Egg, Fish, Shellfish, and Tree nut.
Take 1 capsule 1 to 2 times daily.
Panax Ginseng Root 300 Mg; Royal Jelly (Min. 5% 10-Hda)(3:1 Freeze-Dried Powder Equivalent To 300 Mg Fresh Royal Jelly) 100 Mg; Licorice Root 100 Mg., Hypromellose (Cellulose Capsule) And Magnesium Stearate (Vegetable Source).