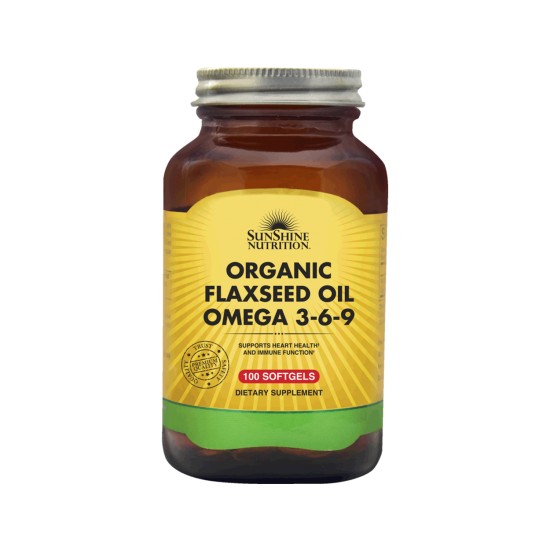 Sunshine Nutrition Organic Flaxseed Oil Omega 3-6-9 100 Softgels
Sunshine nutrition
AED 99.05
AED 141.5
(VAT inc.)
Limited Stock!
Boosts cardiovascular health
Reduces inflammation
Relieves constipation and diarrhea
Aids in weight loss
Sunshine Nutrition's Organic Flaxseed Oil Softgel is specially formulated with 1000 mg of Organic Flaxseed Oil- a natural vegetarian source of essential fatty acids. Essential Fatty Acids (EFA) are the main structural component of every cell membrane in the body, making the balanced intake of EFA's essential for healthy cellular and heart function. EFA also supports in the maintenance of healthy skin and immune system. What specifically is flaxseed oil good for? Flaxseed oil benefits are extensive, but here are some of the most impressive when it comes to flaxseed oil benefits. Aids in Weight Loss: Since flaxseed oil lubricates the colon and works as a natural laxative, it's excellent at keeping things moving in the digestive system. By helping your body to get rid of food and wastes more quickly, it helps your body to detoxify and shed excess weight. Relieves Constipation and Diarrhea: One of the main folk or traditional uses for flaxseed oil has been constipation relief. By acting as a lubricant to the colon, flaxseed oil offers easy and natural constipation relief.•
As a dietary supplement for adults, take one (1) softgel three (3) times daily, preferably at mealtime, or as directed by the healthcare practitioner.